Mauritius, Maldives, Seychelles, Thailand, Bali & Zanzibar
At The Holiday Factory we believe that your holiday experience begins long before you travel. Together we will imagine, create and facilitate your unique holiday, ranging from sublime indulgences to unforgettable experiences. Our online brochures are here to help you to choose your dream holiday.
Click here to contact one of our agents or call +27 (0) 11 233 2300 to book your dream holiday today.
Click on our brochures below to view and or download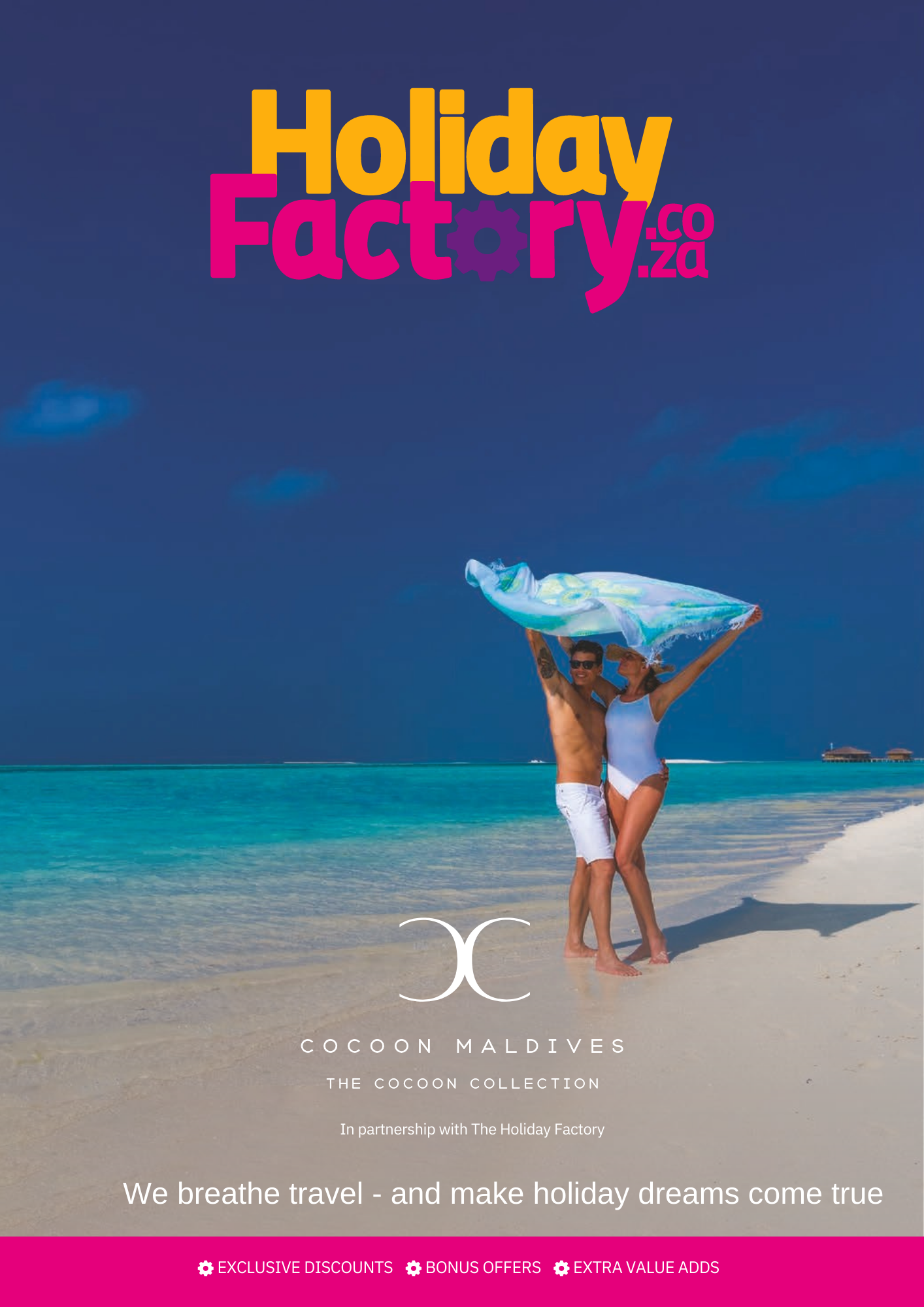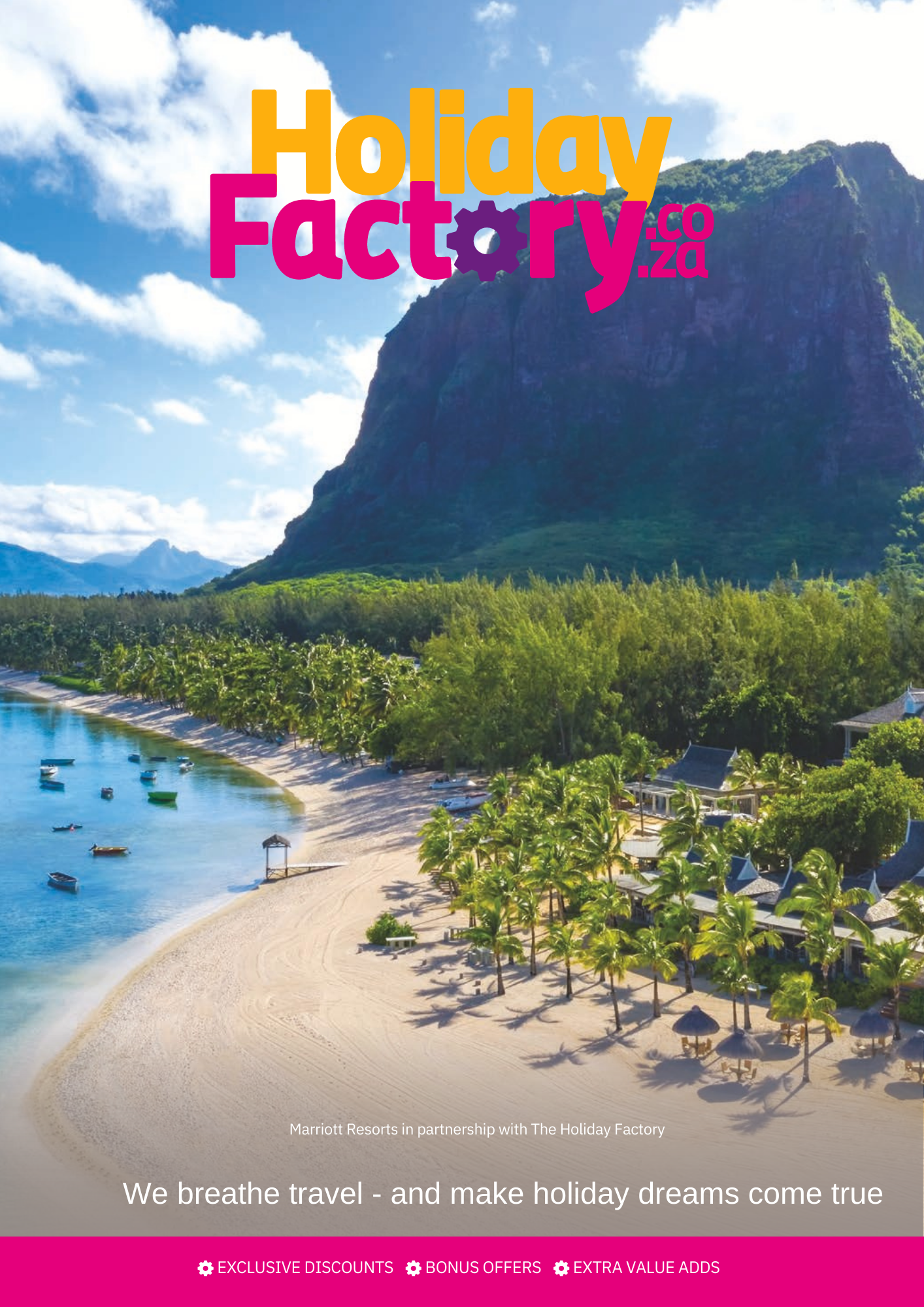 Why book with The Factory

Our excellent relationships with suppliers means flexibility, availability and the best deals for you.

Our hands-on expertise is a great advantage if you are looking for specific advice or recommendations.

Our website has a vast array of packages to choose from but we can tailor make more complex itineraries just for you.

OUR AWARDS
2017
2016
2015
2014
2013
2012
2011
2010





Exceptional Partner Award

Top Performer (2nd Position)

Top Committed Seats & Travel Smart Partner (Golden Award)

Tour Operator (Silver Performance Award)

Top Groups Performer (Golden Award)

Top Performer (3rd Position)

Top Commited Seats Performer

Top Achiever Award (2nd Place)

Top Committed Seats Performer (December 2014)

Best Performing Tour Operator

Top Commited Seat Performer

Best Performing Tour Operator

Top Year-on-Year Passenger Shift

Bronze Partner - Low Season

Silver Millionaire Award - Vacation in Style

Best Performing Tour Operator